Darkie's Benzaiten - Muusa
Muusa is a bluetortie mitted, RAG g 04.
Muusa was born on 1.4.2017 and is from our first tortie litter.
You can see Muusa's pedigree here. (PawPeds)
Muusa is top of the class in our sixth -litter and I am still searching for a fosterhome for her, as I am looking for her sister Ruusu!
Since her half-brother Aatu and father Kin are living with me, I can't keep the girls here.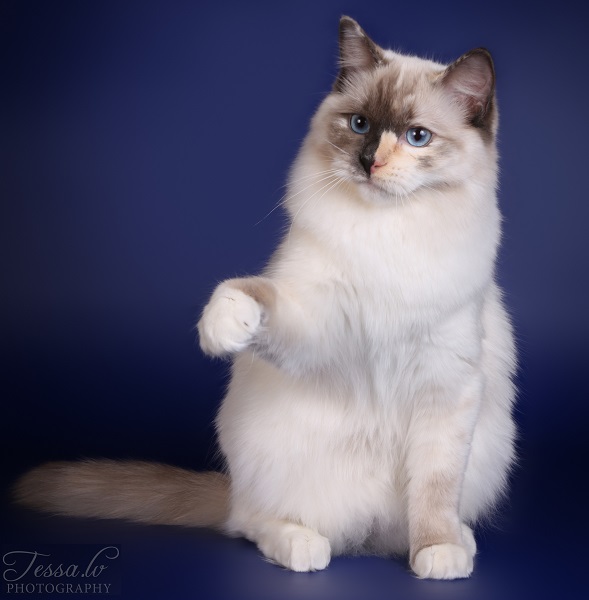 Tests and weight

Weight; 3,820 kg (11.11.2017)
Heats started; xx.xx.xxxx
Color DNA; Might carry chocolate
HCM DNA - Clean, through parents.
FeLV - Untested
FIV - Untested
Bloodgroup - Untested
Heartscan - Untested
Kidneyscan - Untested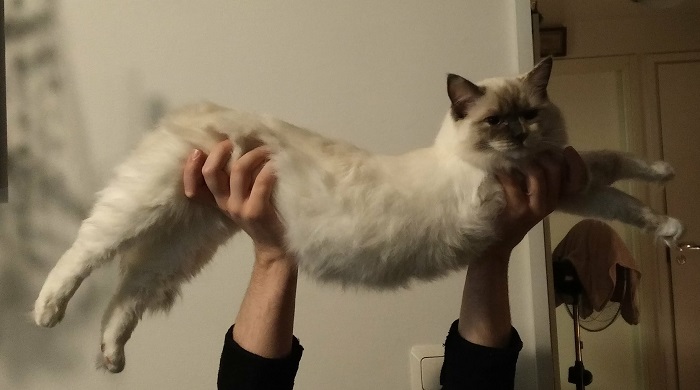 Showpose, 7 months
Parents;
CH Ryoko edle von den Lichtalben, n 04 x GIC Kin edler von den Lichtalben, RAG e 21