Darkie's Benzaiten - Muusa
Muusa is a bluetortie mitted, RAG g 04.
Muusa was born on 1.4.2017 and is from our first tortie litter.
You can see Muusa's pedigree here. (PawPeds)
Patriarca Gucci isn't present on her pedigree.
Muusa is top of the class in our sixth -litter and I am still searching for a fosterhome for her, as I am looking for her sister Ruusu!
Since her half-brother Aatu and father Kin are living with me, I can't keep the girls here.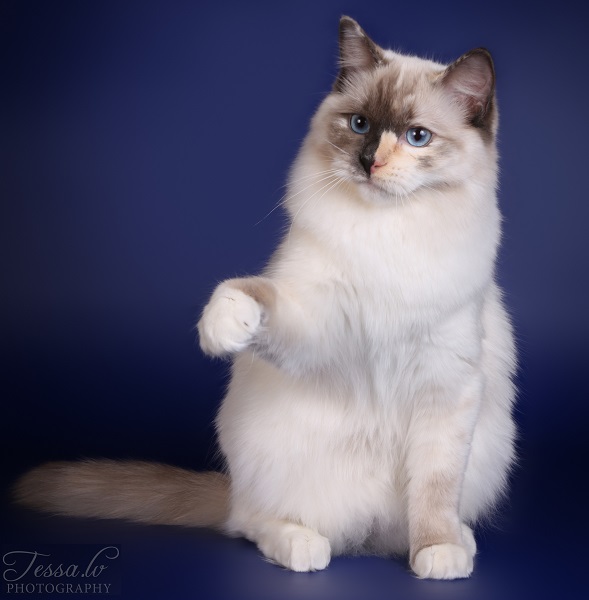 Tests and weight

Weight; 3,820 kg (11.11.2017)
Heats started; 12.12.2017 (8 months 2 weeks)
Color DNA; Might carry chocolate
HCM DNA - Clean, through parents.
FeLV - Untested
FIV - Untested
Bloodgroup - Untested
Heartscan - Untested
Kidneyscan - Untested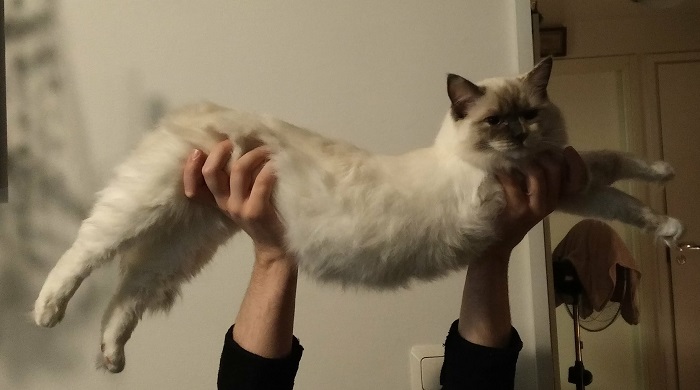 Showpose, 7 months
Parents;
CH Ryoko edle von den Lichtalben, n 04 x GIC Kin edler von den Lichtalben, RAG e 21