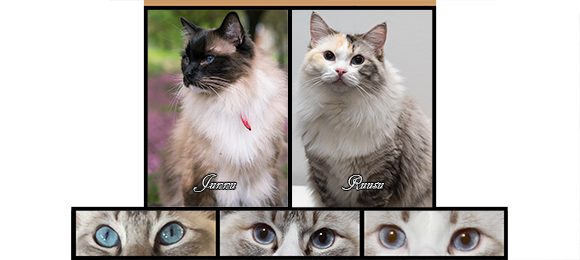 PR Darkie's Akai Yuri - Junior
Junior is seal mitted, RAG n 04, he is carrying blue.
He was born July 9th 2011, so he is from our first litter.
You can find Juniors pedigree from here. (PawPeds)
Patriarca Gucci isn't present on his pedigree.
He gained a title "Premier" on Lahti's show January 20th 2013, being the first FI*Darkie's cat with a title! :)
I wanted to make one litter with him, but he lost his testies in November 2011. First I was supposed to sell Junior and keep only one girl, but so far I have been uncabable to give out the boy who trusts me so.
Juniors first show was on October 9th 2011, in Jyväskylä.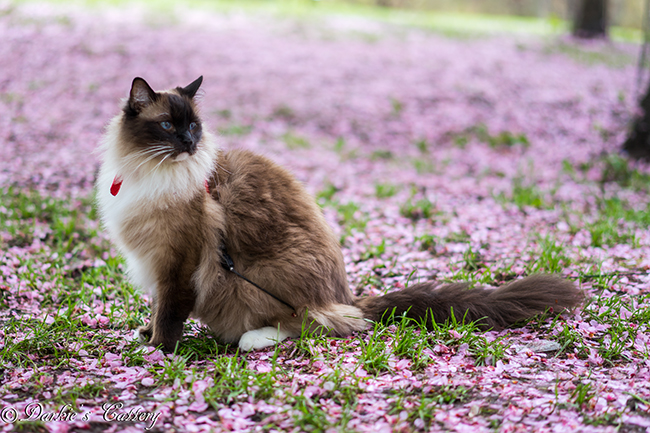 Tests and weight;
Weight; 6,18 kg (20.4.2021)
Neutered 23.11.2011 (age 4,5 months)
Genotype; D/d
HCM DNA - Clean, both parents are clean
FeLV - Untested
FIV - Untested
Bloodtype - Untested
Calicivirus (FCV) - Negative 20.08.2012 Positive (Jan 27th 2012)
Junior stayed accidently in the cattery, because I spent so many nights and days feeding him and using every drop of energy I had in my body. I have had many tears and desperation with him. At the age of 6 weeks we managed to create so strong bonding between us and after that life with him has been easy.
Junior was on "trial", when we tested what it would be like to live with 6 cats when my own max amount of cats is 5, but it became clear when I had to put Roope down.
He got a FCV infection from Lohja's show in 31.12.2011 and was tested positive on January 27th 2012. This kind of calici won't kill, atleast not the vaccinated ones, and none of our other cats are infected.
On August 20th 2012 we got our test results back and got the news that Junior is nowadays calici-free kitty! There hasn't been any signs of the virus since February. :) Our cattery is now, once again, officially free of viruses!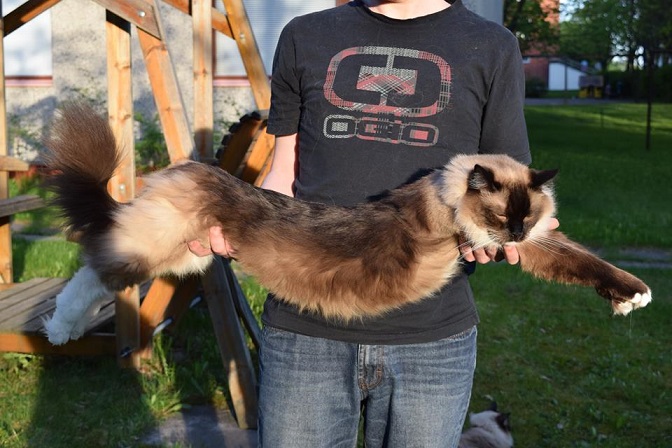 Junnu's showpose, 16.5.2016
Vanhemmat;
FI*Mayapaw's Popol Vuh, n 04 x FI*Dollyblues The One and Only, a 03