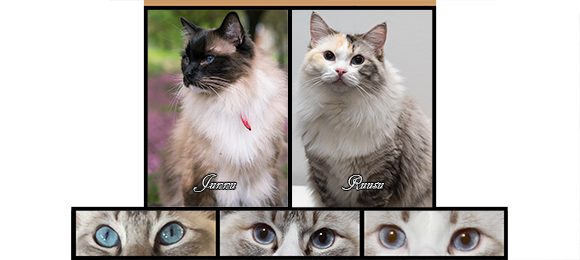 Darkie's Cattery
Our "Cattery" currently consists of 4 permanently staying ragdolls and one fostered somalicat and our most recent import is currently living with my mother. 3 of these cats are part of my own breeding program.
Two of our kittens are growing in fosterhomes and Haiku is living with my mother due stress she experienced here. :)
If you want to see photos of these cats or of a certain cat, just click it's formal name. :)
----
Fostered cats
Currently fostered
CH FI*Darkie's Haikai - Nala (RAG h 04 21) ♀
If you're interested in fostering a cat, you can read more about it from here.
The only kitten from Darkie's Second -litter was fostered with contract of one litter to live in Joensuu, the contract was terminated later on.
After the sexes changed in Darkie's Fourth -litter, I fostered a male with flexible contract to live in Kuopio, but the contract was later terminated.
I am still looking for a fosterhome/s for two girls from Darkie's Sixth -litter!
Past fostered
Re-homed
I wish there wouldn't be any of these, but at times things just don't go as planned or expected and then we just have to find a new loving home for the cat..
Iris ♀ (HCL), neuter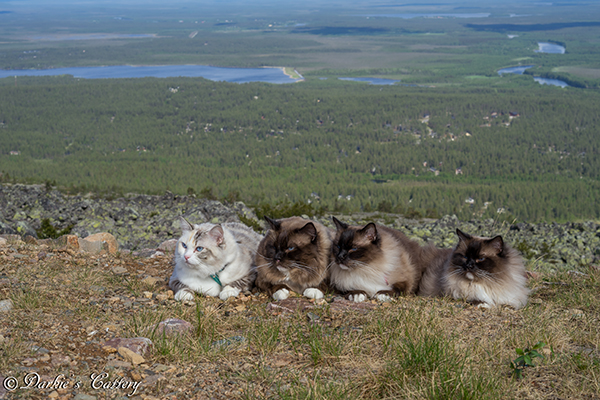 Page updated March 16th 2022