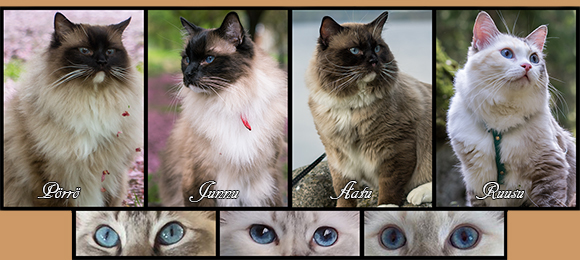 SP CH Ryoko edle von den Lichtalben (DE) - Ryoko
Ryoko is a seal mitted, RAG n 04.
She was born on February 20th 2015 and what makes her special, is that her mother is a mink-ragdoll.
Gained titles
Champion, Tallinn February 21st 2016
Premior, Lahti January 27th 2018
International Premior, Tallinn August 18th 2018
Grand International Premior, Tallinn September 16th 2019
Supreme Premior, Järvenpää March 13th 2022
As she gets to Finland, she will be fostered to Espoo, to my grandmothers place to a showactive household. Matings, birth givings and kitten nurturings will happen at my place.
Ryoko came to me in October 2015, since she didn't get better with her behaviour at my grandma. Ryoko will stay with me untill her second litter has gone to their new homes, which would be early 2017 (at this point). I will consider having third litter out of her, but after her second one she will have her much deserved break and continue her showcareer with a help from Suprelorin chip.
Ryoko's pedigree. (PawPeds)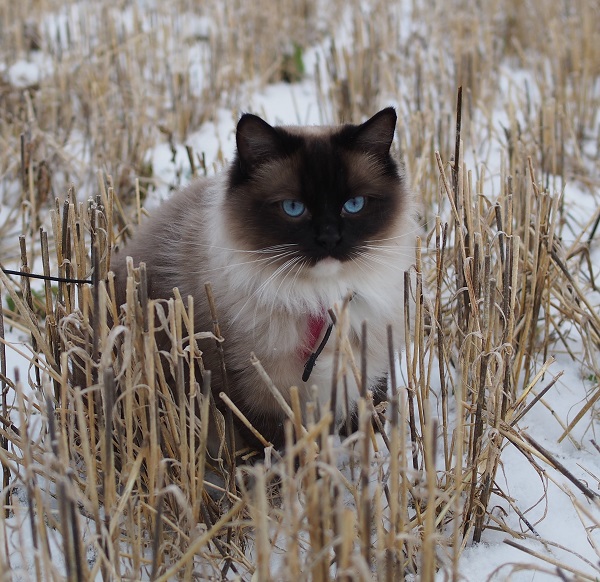 Tests and weigh

Weight; 6,28 kg (27.1.2018)
Started heating; 8.2.2016 (11m 2w)
Sterilised; 11.07.2016
Colour DNA - Carries dilution and chocolate
Breeder; Pia Reitmeir
HCM DNA - Negative (29.2.2016)
FeLV - Negative (29.2.2016)
FIV - Negative (29.2.2016)
Bloodgroup - A
Heart scan - No deflections (29.2.2016)
Kidney scan - No deflections (29.2.2016)
Mask gene test - cs/cs (siamese pointed) (1.6.2015)
Mother of following litters...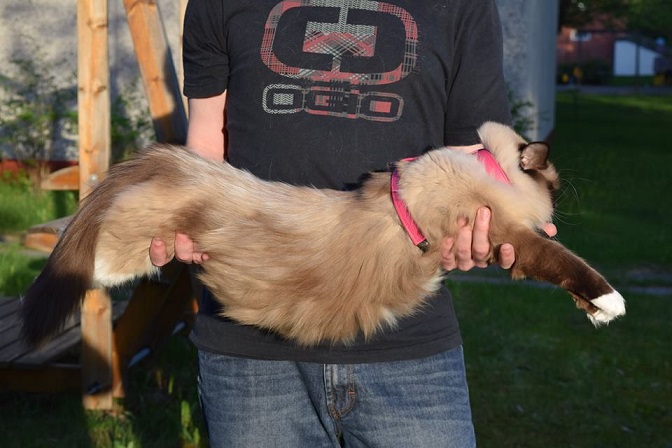 Ryoko's showpose, May 16th 2016, 53 days pregnant
Parents;
Jazz edle von den Lichtalben, n 32 x Satinova's Twilight, c 03