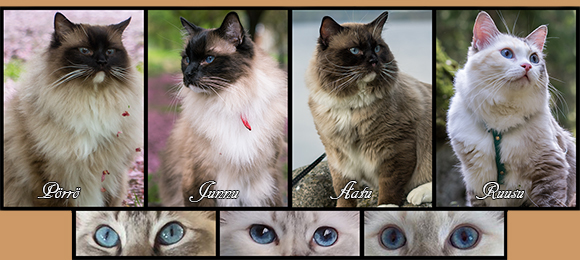 FI*Darkie's Midori Bara - "Ada"
Midori Bara ( 緑バラ) means the Green rose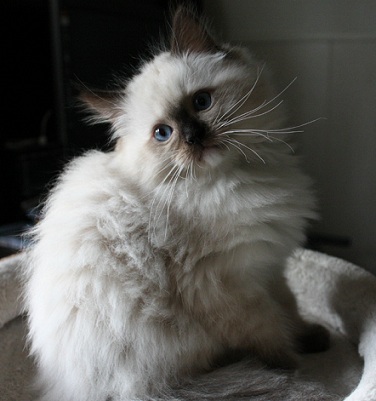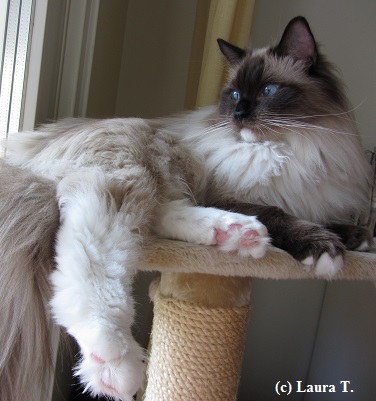 Photos were taken September 15th 2011 and September 29th 2012
RAG n 04, seal mitted, female. Pet. Reserved.
Was born July 9th 2011, 04:23 O'clock and weight 87g.
She was 4,230 grams the September 29th, age 1 yr 2 months.
Ada was neutered on February 8th 2012.
She stayed in Varkaus, moved here, close to the cattery. Lives in a apartment building with a dachshund and two human servants.
Ada lost her doggy friend on summer 2012, but before this happened, the family was thinking about getting her a kitty friend.
She's got one of the most fluffy ragdoll coats I've ever seen!
She is a girl with very big apetite. She has been holding the first place in weights, at one point she was 60 grams afead of the next biggest. Atleast I havent had a reason to extra feed her! :) Ada has smaller socks than Pörrö, so I list Ada with mistake in color. She's been normal, easy kitten. Mammas girl.