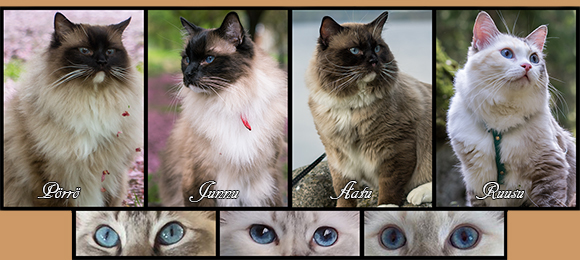 FI*Darkie's Imashii Koutei - Manu
Imashii Koutei ( 勇ましい 皇帝 ) means Brave emperor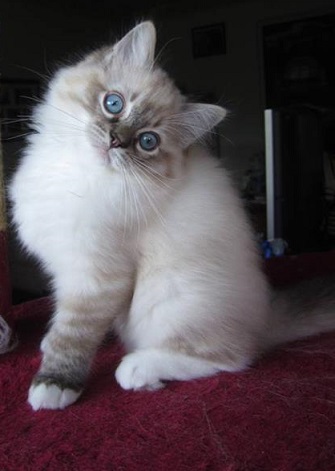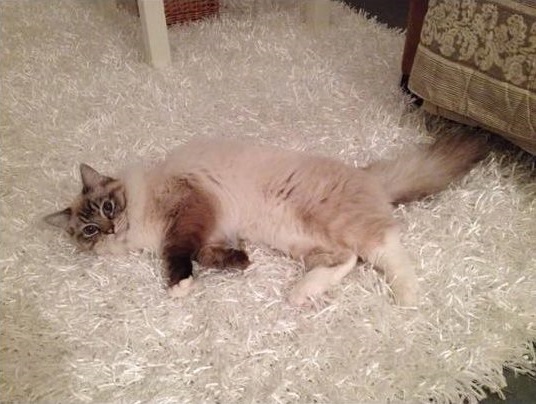 RAG n 04 21, sealtabby mitted, male. Reserved.
Weigh when born; 70 g.
Rest in peace Manu, FI*Darkie's Imashii Koutei, 20.4.2014 - 6.3.2015
The world lost the greatest of it's little angels on Friday, March 6th, only a day after his mothers birthday, as Many had to be put down after a rapid illness...
Very rapidly on Thursday night Manu started acting like he's in a fierce flu, was very tired and sounded like he had tubes full of slime. On Friday, 11 am he was taken to a vet where they found out that he had gathered fluid in his lungs, hence the troubled breathing. They reserved a time to a better vet for the next day, but after they got home, the little sir got so weak that they took him back to another vet on Friday where he got a shot of medicine that was supposed to lesser the fluid levels. This didn't work.
There were two alternatives; one was to try treating with huge doses of strong antibiotics and hope it works or let him loose. His family seriously weighed the two possible options and they ended up with Manu's euthanasia, since he was so droopy and weakening fast. They decided to let him go, be at peace and without pain.
In the X-rays that was taken, among the fluid in lungs he had expanded heart, the vet said that this might be something he was born with, his heart might've been damaged due the flat chest or it might have been expanded due the massive extra work it had done due the fluid. We'll never know the final reason that took this beauty from us, since the family didn't want the autopsy, even if I would've of course paid it. I understood the situation perfectly, they just wanted to set their little one to rest.
--
At this point there is not much to be told about Minja. She's very agile little one that has, since the moment she was born, dedicated her life to overcoming obstacles, she just needs to climb everywhere; there is no way to stay still!
She got her tail damaged during the labour, we went to see the vet on May 5th 2014 and she lost 2-3 vertebras from the tip of her tail. It seems that the necrosis had enough time to affect her growth and she got a flat chest.