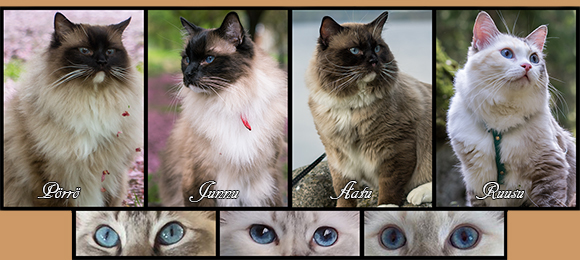 FI*Darkie's Kiiroi Himawari - "Nuutti"
Kiiroi Himawari ( 黄色いひまわり ) means the Yellow sunflower.
RAG n 03, seal bicolour, male. A pet. Reserved.
Was born July 9th 2011, 04:08 O'clock and weight 95g.
We call him a "wannabemitted", because his pattern is so silly and goes through his nose. Also has brown spot on his left rearleg, socks haven't been strong enough to handle his going. :) Nontheless, even with mistake in colour, he's awesome from his nature and total ragdoll as kitten.