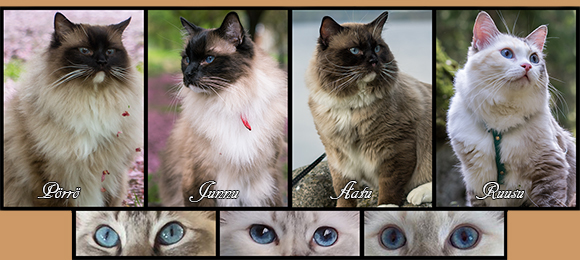 FI*Darkie's Murasaki Kiku - "Mirre" (Ukkeli)
Murasaki Kiku ( 紫菊 ) means the Lilac chrysanthemum.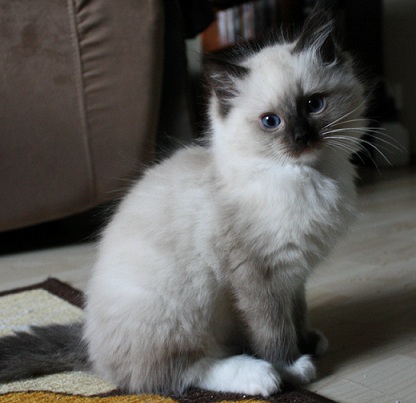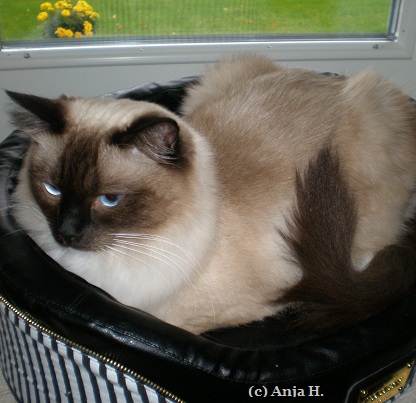 Photos were taken September 15th 2011 and October 1st 2012
RAG n 04, seal mitted, male. Show/Breeding. Reserved.
Was born July 9th 2011, 3:46 O'clock and weight 79g.
This little mister weighed exactly 5 kilos on October 1st 2012, in the age of 1 yr 2 months.
Mirre was spayed on January 2nd 2012.
He is the only mitted in this litter, that has even almos proper socks. As a mitted, socks are supposed to go up to wrist, but seems like our lil' miss Pörrö is spreading the gospel of little socks to next generation. :) Really needy nature, mammas boy.