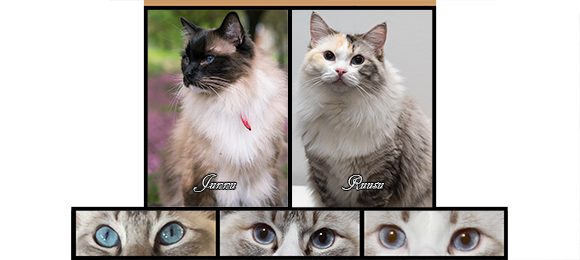 Darkie's Yume - Aatu
Aatu is a seal mitted male, RAG n 04 and he carries dilution and chocolate.
Aatu was born to our Fifth -litter, 27.05.2016 and he is our second attempt to get a male under our catterys name. :)
Gained titles
Champion, Ylöjärvi 3.9.2017
International Champion, Tallinn 13.1.2018
Grand International Champion, Tampere 8.9.2019
- unfortunately Aatu's health situation demanded us to neuter him as he was 2 certs shy of Supreme Champion
You can find Aatu's pedigree here. (PawPeds).
ES*Patriarca Gucci isn't present in his pedigree.
Aatu was available for other breeders to use in their breeding and he sired 4 litters to other breeders. Just as I was planning on using Aatu for a litter of my own, suddenly kidney dysfunctional issues rose up during the Summer of 2022, we started to examine this issue in the end of July 2022.
In the beginning of August we received the lab results that stated the usual situation with malfunctioning kidneys in cats. We went to the CatVet clinic for more examinations and ruled out reflux nefropathy and unlike with the usual kidney situation, Aatu's kidneys had not decreased in size but instead had enlarged. This could be a leftover sign of kidney inflammation or even cancer. We will continue exams according to his needs.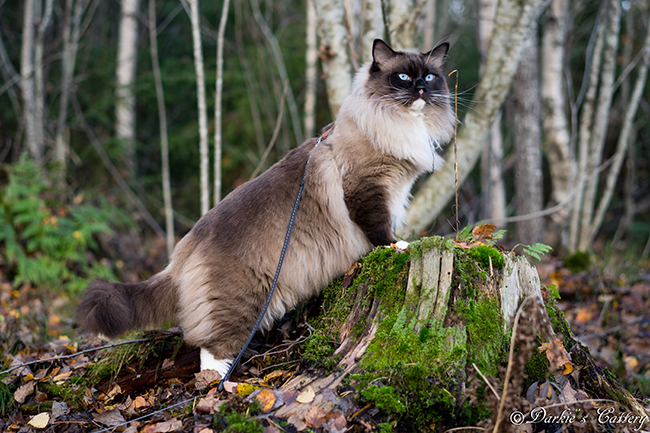 Tests and weight
Weight; 8,38 kg (15.3.2022)
Genotype; D/d B/b

Carries dilution and chocolate (28.3.2017)

Neutered; 29.08.2022 (6 years, 3 months)
HCM DNA - N/N through parens
FeLV - Negative (28.3.2017)
FIV - Negative (28.3.2017
Bloodgroup - A (28.3.2017)
Heartscan HCM (echocardiogram) - No defects (19.4.2018)
Kidneyscan RN, PKD - No defects (19.4.2018)
Aatu is available to the catteries, that have registered cattery name and are breeding to enhance the health of the breed with healthy, tested females. So you can ask Kin if your female is ultrasounded healthy from her heart and kidneys and is negative for HCM, FeLV and FIV and have their blood group figured out.
I'm asking 150 euros per 4 weeks old kittens and 80 euros for mating, that includes 3 tries and a quarantee he will stay active for the 3 tries. I'd wish for the females to visit Aatu here at my place because of his diet is hard. (raw feeding)
In under special cirqumstances it's ok for him to visit the females, but then I demand Aatu is treated like one of your own; as a family member - and with a quarantee that you will take care of his supplements and look after his eating during the time he's there.
I'm intented to keep the boy as an active male as long as possible, so his genes will spread widely everywhere and not as one bunch, like in first year 10 matings and the next one none. :)
I'm going to ask every female that he steps to be on PawPeds, so if you're interested about this boy, then just send the pedigrees to PawPeds! :) Also I demand to get all of Aatu's offspring uploaded to PawPeds, so I can easily check how many kittens he's got.
Father to litters...

Parents;
CH Ryoko edle von den Lichtalben, RAG n 04 x IC FI*Emija's Elvis, RAG a 21