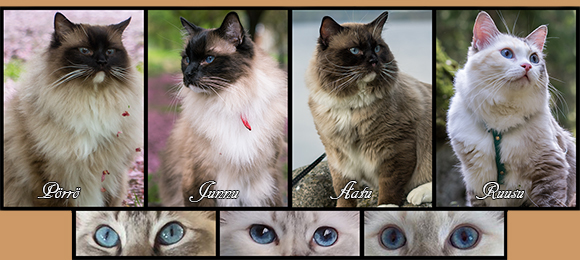 PR FI*Darkie's Akai Yuri - "Junior"
Akai Yuri ( 赤いゆり) means the Red lily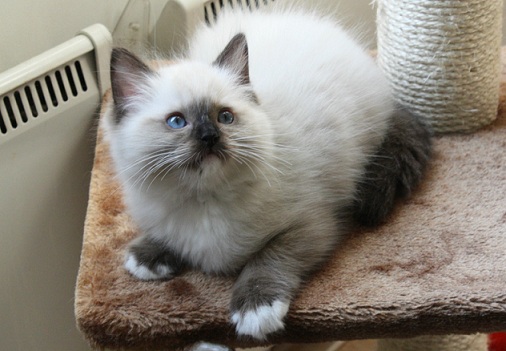 RAG n 04, seal mitted, male. Show/breed. Stays in cattery.
Was born July 9th 2011, 5:44 O'clock weigh'in 84g.
Junior is, without a doubt, my absolute favourite of these kittens. We've formed lovely bonding and he's calm around me, he also spends a lot time with me. :)
I'm going to be so very very very precise of who I'm going to sell him, because I would love to be able to visit him, nurture him and be a part of his life. I would want to keep Junior here in Varkaus, or atleast close to Varkaus, so it wouldn't be too hard to visit him, aaand if I'd be completely true, I'd want to keep him myself, but there just isn't enough resources to keep six cats while I'm in school and my significant other works with his non-military service.
But time will show how things will happen. I hope, I find a solution that gives Junior the family, home and living enviroment that he deserves. :)