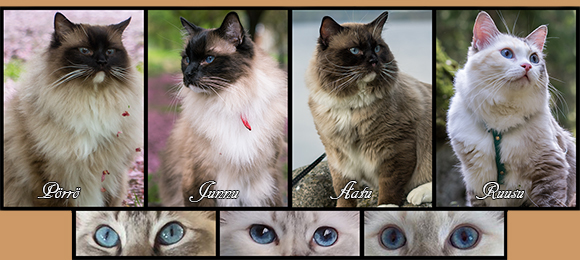 FI*Darkie's Shiroi Sakura - "Nanna"
Shiroi Sakura ( 白い桜 ) means the White cherryblossom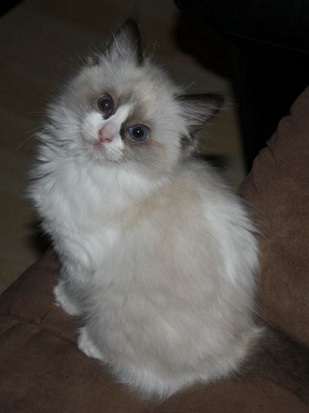 RAG n 03, seal bicolour, female. Possible high mitted. Show/breed. Stays in cattery.
Was born July 9th 2011, 4:58 O'clock and weight 92g
She is going to be the first Darkie's cat to stay in the cattery. She is strong build young girl and I think she's growing up to be a big girl. I'm going to do some litters on Nanna, but it's in the far future. :) She has a really beautiful face and bending nature.