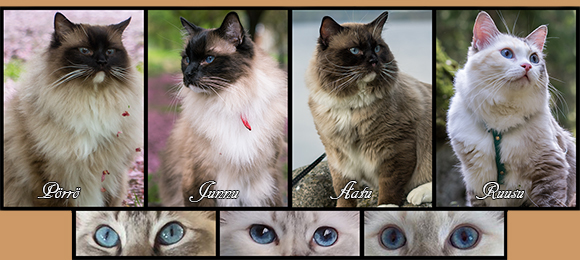 FI*Darkie's Ryuusabara no tsubomi - Ukko-Kaleva
Quicksand-rosebud.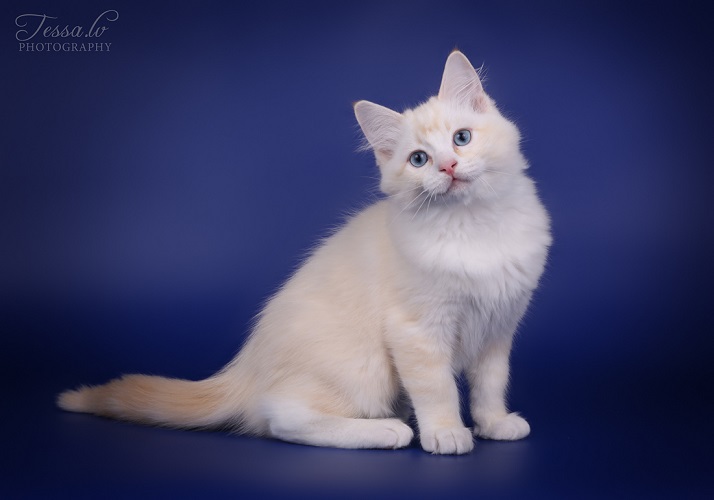 RAG d 04 21, redtabby mitted, male. Reserved.
Weigh when born: 124 g
Kaleva will move to Turku to live with ragdolls Tomppa-Olavi and Jätkä-Joonas! :)
Kaleva has grown up to be a lot like his father - really long body and strong in muscles, this will compensate a lot Haiku's smaller appearance as she has a lot shorter legs and back. On July 10th 2020 we finally went to echo as a group! Some blood was also drawn from Kaleva to be certain once and for all if the cat I once registred as red is cream after all.
Tests and results;
Weight; 6,269 kg (5.7.2020)
Neutered;
Dilute; D/d (carrying dilute, is red)
Agouti; A/a, tabby
- Offspring can be both tabby and solid in color
HCM DNA - Negative (throught parents)
FeLV - Negative (14.07.2020)
FIV - Negative (14.07.20202)
Bloodgroup - A (14.07.2020)
Heart scan - Clean, no signs of defects (10.07.2020)
Kidney scan - Clean, no signs of PKD or RN (10.07.2020
Hip xray, HD - (OFA)
Father to litters...