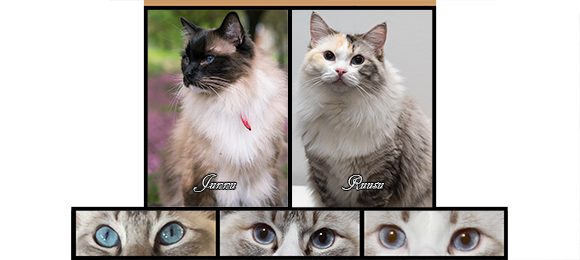 PR IC FI*Mayapaw's Popol Vuh - Pörrö
Our little princess is seal mitted, RAG n04.
She's born 5th of March 2010.
Gained titles;
Champion, Hankasalmi June 16th 2012
International Champion, Tallinn August 17th 2013
Premier, Leppävirta June 19th 2016
You can find Pörrö's pedigree from here. (PawPeds)
Patriarca Gucci isn't present on her pedigree.
Our first breeding ragdoll in my cattery. We made contract with Mayapaw's cattery breeder (Mayapaw's) conserning about this. Pörrö is a dream-come-true -ragdoll, just that kind of cat I had always dreamt of, after seeing this little girl first time, I know we were "match made in heaven".
Pörrö is a bit too dark to be a succesfull show-mitted, but she has met four judges, the results you can find here. Her next show is June 16th and 17th at Hankasalmi, where we wish that she will become a champion!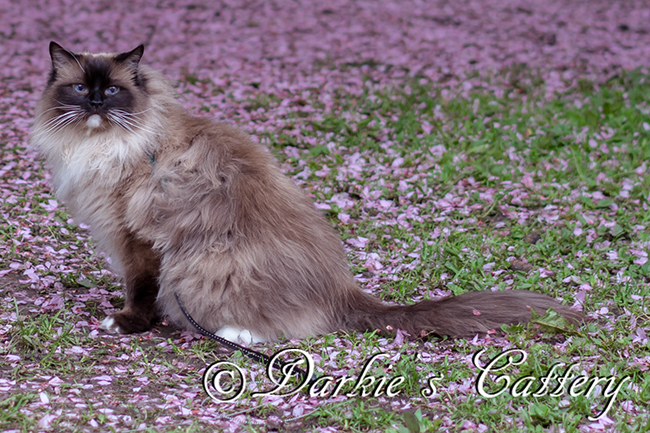 Tests and weight;
Weight; 4,92 kg (15.3.2022)
Heats started; 10.12.2010 (9m 5d)
Sterilized; 1.7.2014
Genotype; B- D-

Doesn't carry chocolate or dilution
Breeder; Päivi Kähö
HCM DNA - Negative (26.04.2012)
FeLV - Negative (24.03.2011)
FIV - Negative (24.03.2011)
Bloodgroup - A
Heartscan HCM (echocardiogram) - No deflections (24.03.2011)
Kidneyscan RN, PKD - No deflections (24.03.2011)
Mother of following litters...
Pörrö is our belowed little princess, and she kept all the good things I fell in love with the first time I saw her. I kept staring her for long whiles and she stared me with her beautiful blue little eyes and I knew, she was my cat, there wasn't a doubt in there.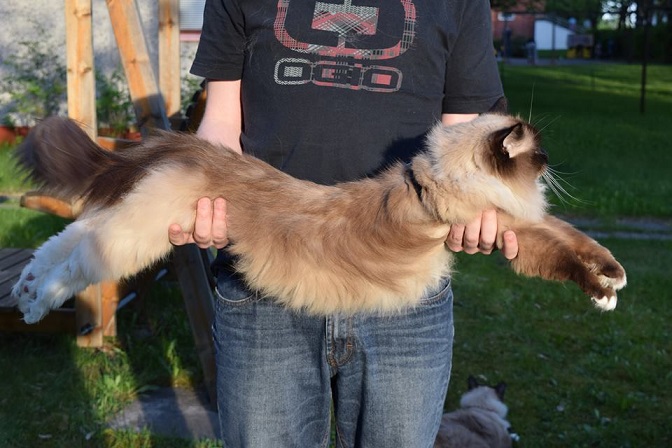 Pörrö's showpose, 16.5.2016
Pörrö's parents;